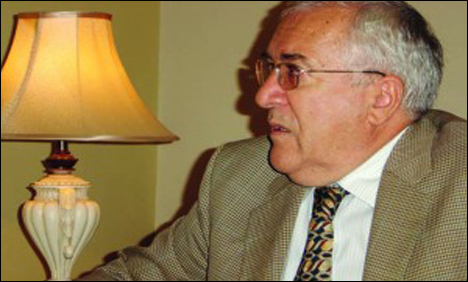 Education
Romania offers educational cooperation
Updated at 1530 PST Monday, February 21, 2011
KARACHI: The Ambassador of Romania to Pakistan, Emilian Ion, has offered joint venture with the privately run Greenwich University.
Addressing the students here on Monday, the ambassador said that Romania was keen to extend all cooperation to the education sector in Pakistan and added that a joint venture will soon be materialised with Greenwich University by a Romanian university.
He said that the joint venture would not only promote education between the two countries but at the same time will help in understanding the culture of each other.
Emilian Ion said that education is key for the development of any country, we can share our experiences in this field for the betterment of our masses, he added.
The Romanian Ambassador said that a Memorandum of Understanding regarding joint venture can be signed between Greenwich University and one of University of Romania.
Emilian Ion said that this is his first ever visit to any University of Pakistan and he is very much impressed by the facilities provided to the students by the University.
The Vice Chancellor of the Greenwich University, Mrs Seema Mughal, spoke about academics and facilities given to the students at the Greenwich University. (APP)