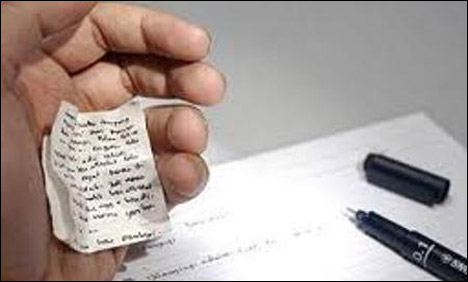 Education
Cheating on the rise at UK universities
Updated at 1300 PST Tuesday, March 08, 2011
LONDON: Cheating is widespread in British universities, including the prestigious Oxford University, with over 17,000 incidents being recorded during the academic year 2009-2010, a survey has revealed.
The survey of more than 80 universities has found that academic misconduct is soaring at institutions across the UK, with thousands of students caught plagiarising, trying to bribe lecturers and buying essays from the Internet.
Greenwich University recorded the largest number of cheating incidents overall, with 916, compared with 540 in 2005-06; Sheffield Hallam had the second largest number with 801 last year, more than 500 of which were for plagiarism.
Loughborough University reported 151 incidents last year of which 43 were committed by postgraduates while East London University said that among its 733 cases of cheating last year there were 612 of plagiarism.